We're excited to participate in the Short Stay Greece Conference 2023 that will take place on February 18 & 19, 2023 at the University Campus of Ancient Olive Grove. This a great opportunity for the Greek short-term market to be informed by the leaders, through panel discussions, workshops, and presentations, and find the best solutions and services from top exhibitors.
At the ShortStay Greece Conference 2023, you'll have the opportunity to meet our team, view our services, and learn how Tourmie can benefit your property or business. In addition, on February 19, 2023, at 12:00, Stelios Christakis, the Co-Founder & CEO of Tourmie, will participate in the panel discussion on "Digital guest experience: The key to improving reviews and increasing revenue". We'll be glad to see you there!
More information about the conference, you can find here.
Get a free ticket!
As part of our participation, we're offering 5 free tickets to the ShortStay Greece Conference 2023. Apply now.
---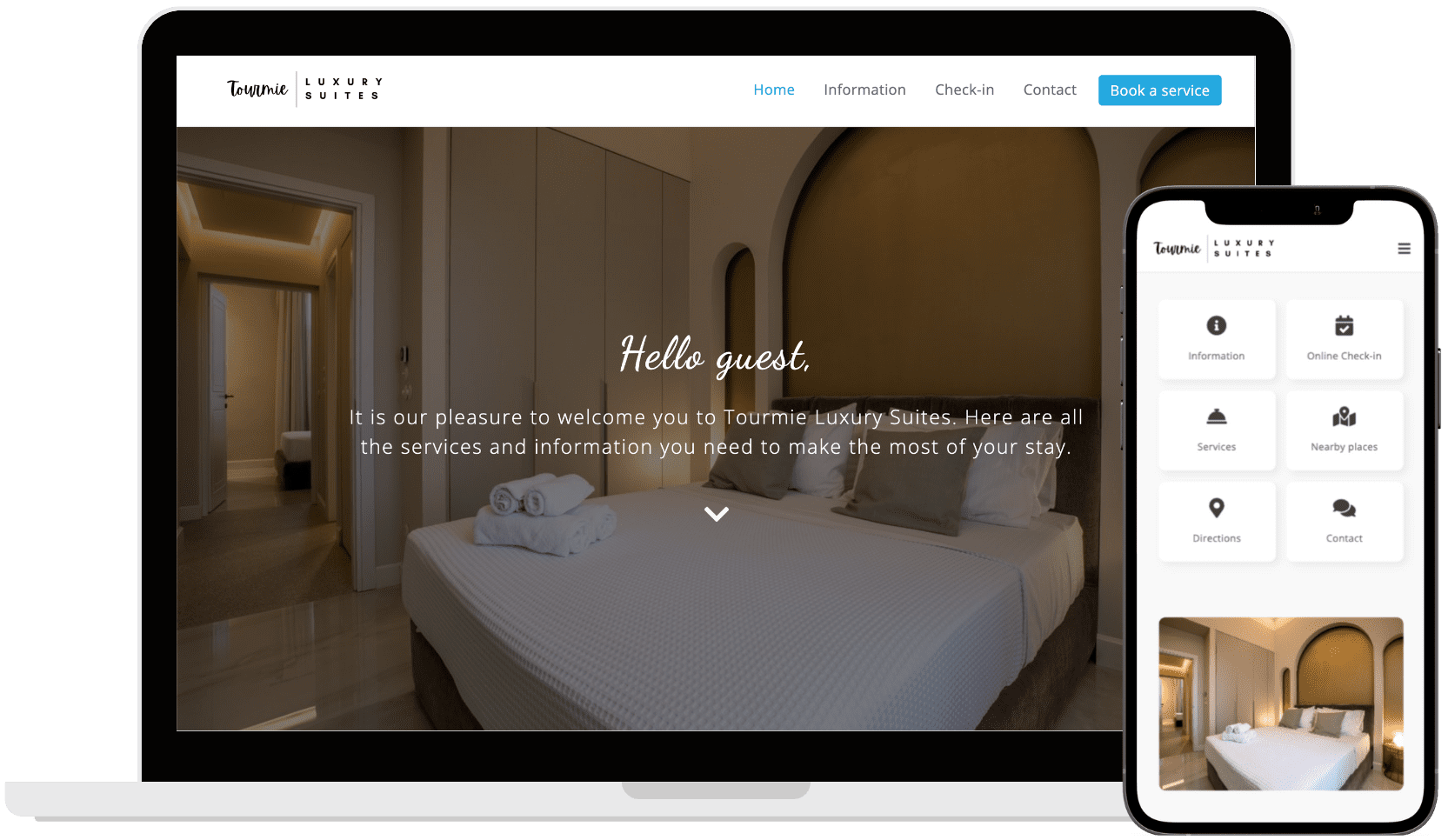 About Tourmie
Tourmie is a Guest Experience application designed to help vacation rentals enhance their guest experience, automate their guest communication and generate more revenue. It combines solutions such as a digital guest guide, online check-in, guest requests, area guide, upsells, and cross-sells, all in one easy-to-use application, accessible from any device without downloading or installing. With Tourmie, your guests can now have access to all the information and services they might need, not only during their stay but also during their entire trip!