We are proud to officially announce our partnership with Hostaway, one of the world's leading Channel Manager and PMS systems. Our partnership provides our customers with new and exciting capabilities to make their guest experience more seamless and enjoyable!
Tourmie integration with Hostaway
Sharing information, instructions, services, and recommendations through your Tourmie Guest Guide becomes easier, faster, and more efficient! More specifically, by connecting your Hostaway account to Tourmie, you can:
Automatically import your listings from Hostaway to Tourmie
Automatically import your new bookings from Hostaway to Tourmie
Easily update the details of your listings from Hostaway to Tourmie
Generate unique Guest Guide URLs for each of your guests
Send personalized emails to your guests
Schedule automated messages via email and SMS (Coming soon!)
Learn more or Connect your accounts
About Hostaway
Hostaway's vacation rental software solutions help market, sell, manage and structure vacation rental operations for both owners and professional property managers. With the largest marketplace in the industry and deep integrations with Airbnb, Vrbo, Expedia, Marriott and others, property managers can increase revenues while saving time and money. Learn more here.
About Tourmie
Tourmie is a Guest Experience application designed to help vacation rentals enhance their guest experience, automate their guest communication and generate more revenue. It combines solutions such as a digital guest guide, online check-in, guest requests, area guide, upsells, and cross-sells, all in one easy-to-use application, accessible from any device without downloading or installing. With Tourmie, your guests can now have access to all the information and services they might need, not only during their stay but also during their entire trip!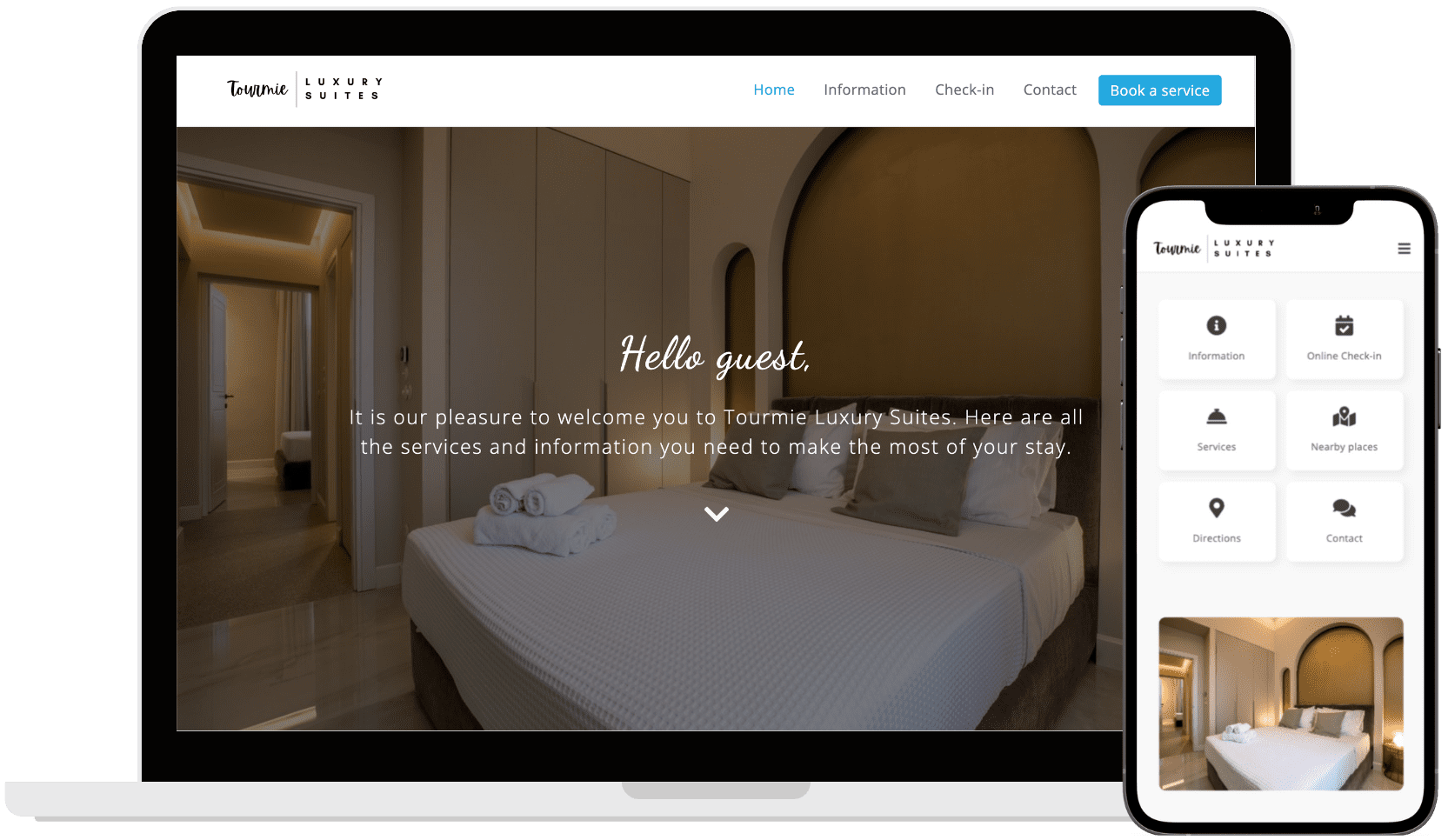 30% off for Hostaway users!
Are you a Hostaway user? Get 30% off your first 3 months on Tourmie Premium!
After your free registration and the connection of your Hostaway account to Tourmie, contact us at support@tourmie.com to activate your discount.
Get started now or Schedule a live demo