Connect your Hostaway account to Tourmie 
First, log into your Hostaway account and find your Hostaway Account ID and API key. To do so:
Go to Hostaway dashboard > Settings > Hostaway API.
Click Create.
Enter a name for your API key (e.g. "Tourmie") and click Create.

Save your Account ID and API key (

Important

: Hostaway will show you the API key only ONCE. Save it if you wish to use it for more than 1 time).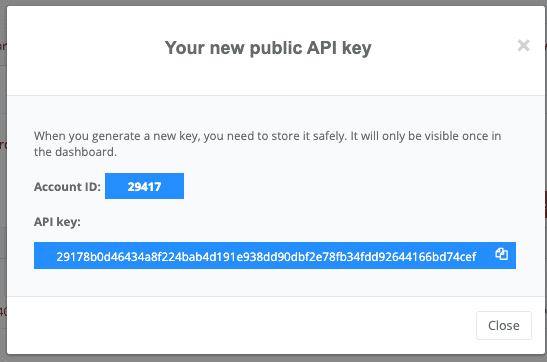 You can find more information about the Hostaway API key in this article.
Then, go back to your Tourmie account.
Go to Settings > Developers > Integrations.
Find Hostaway and click Connect.
Enter your Hostaway Account ID (Client ID) and API Key (Client Secret) and click Create connection.
After connecting your account, you need to map your Hostaway properties to Tourmie.
Click Manage to start.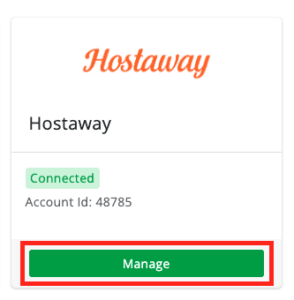 If you have already added your existing Hostaway properties to Tourmie, click the plus icon to start mapping your listings.
If there are any existing Hostaway properties that haven't been added to Tourmie, click the cloud icon to automatically import your listings.

When you finish mapping your properties, click Update.
That's all! Your Hostaway account and listings are now connected with Tourmie.